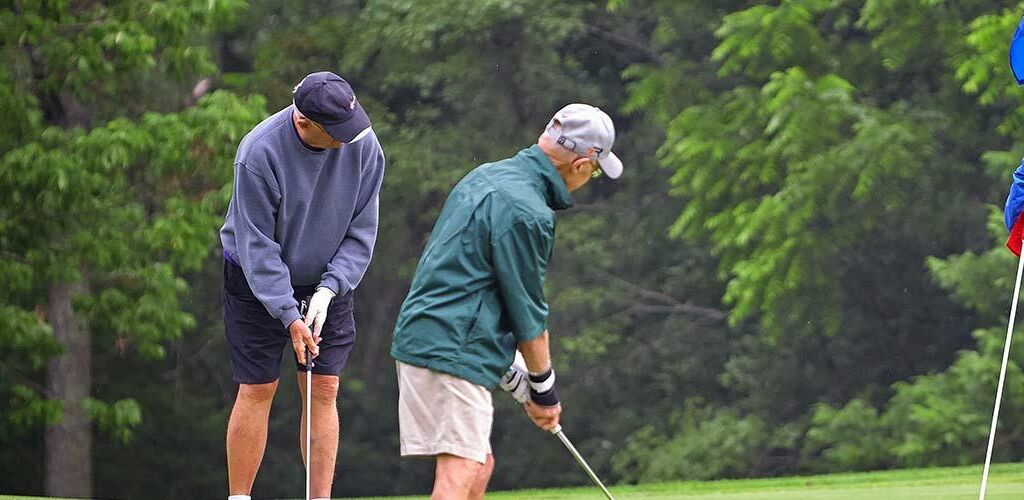 Looking for the Perfect Gift? Purchase Golf Membership at a Limited Time Price!
Individual and Couple Memberships are available with Free Upgraded Range Membership & 50% a 45 minute lesson if you pay by 12/31/20
View the Limited Time Rates
Deer Creek State Park Golf Course
Designed by Jack Kidwell and open since 1982, our 350-acre Deer Creek golf course is diverse and exciting for golfers of all skill levels. Deer Creek's pastoral setting invites you to relax and really enjoy your game. Our carefully manicured greens are smooth and true, and our long fairways and challenging greens will bring out the best in your game. Our 18-hole course has level terrain that appeals to golfers who prefer to walk. Four par 3s guarded by water and trees, ten lengthy par 4s, and four par 5s combine to create an enjoyable golfing experience. Forty-six sand traps, 10 ponds and maturing trees flank the plush bluegrass fairways that lead up to undulating bent grass greens.
Course Details
6,605 yards from the white tees
Designed by Jack Kidwell in 1982
Rating is 73.8 with a slope of 124 for blue
Rating is 71.3 with a slope of 120 for white
Pro Shop open from March 15-November 15
Course open from November 16 through March 14, weather permitting (walking $10; carts not available at this time)
Practice facilities available for use
Golf Course Updated Practices- COVID-19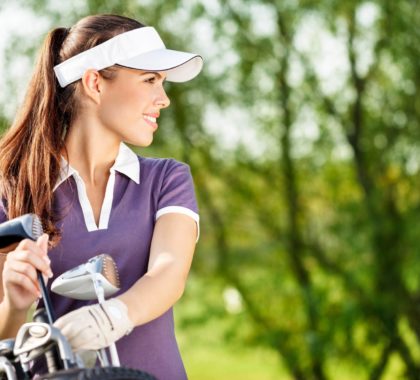 Ladies Day Every Monday
This summer, Monday is for the ladies! Enjoy 18 holes of golf with a cart for just $25. Take advantage of this deal at all five of the Great Ohio Lodge golf courses.
---
Par, Yardage & Course Ratings
| | Par | Yardage | Slope | Ratings |
| --- | --- | --- | --- | --- |
| Blue | 72 | 7,119 | 124 | 73.8 |
| White | 72 | 6,605 | 120 | 71.3 |
| Red | 72 | 5,627 | 113 | 69.6 |
| Yellow | 72 | 5,703 | 114 | 70.5 |
Golf Course Rates
Walking
W/ Cart
Weekdays
9 Holes
$14
$18
18 Holes
$21
$28
Weekends & Holidays
9 Holes
$16
$22
18 Holes
$28
$35
Senior Weekdays
(over age 60)
9 Holes
$12
$18
18 Holes
$18
$25
Senior Weekends & Holidays
(over age 60)
9 Holes
$14
$20
18 Holes
$21
$30
Twilight Weekdays
(after 3 pm)
9 Holes
$13
$16
18 Holes
$19
$26
Twilight Weekends & Holidays
(after 3 pm)
9 Holes
$14
$20
18 Holes
$21
$30
Junior Weekdays
(ages 17 and under)
9 Holes
$10
$15
18 Holes
$15
$20
Junior Weekends & Holidays
(ages 17 and under)

9 Holes
$14
$20
18 Holes
$20
$25