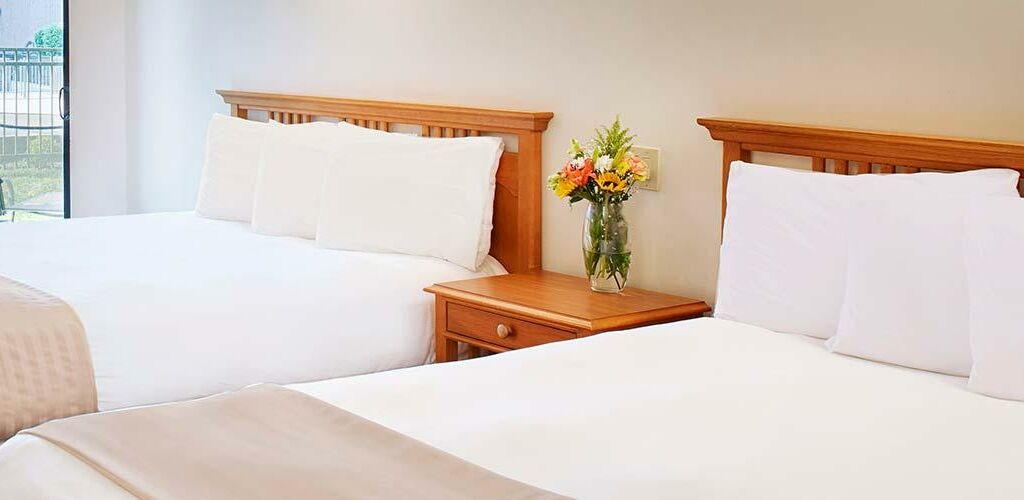 Deer Creek Lodge Rooms
Deer Creek Lodge offers 110 guest rooms and suites that are perfect for a quiet and romantic weekend getaway or a fun-filled family reunion. All guestrooms have a private balcony or patio to give you a scenic view of the park, lake, or outdoor pool, as well as free parking, central air-conditioning and daily housekeeping service. In addition, many units may adjoin the next room. While Lodge room locations cannot be pre-assigned or guaranteed, preferences will be noted and honored whenever possible.
Check-in time: 4:00 p.m.
Check-out time: 11:00 a.m.
Are you ready?
Book your stay with us today, and come see for yourself!
Check Availability