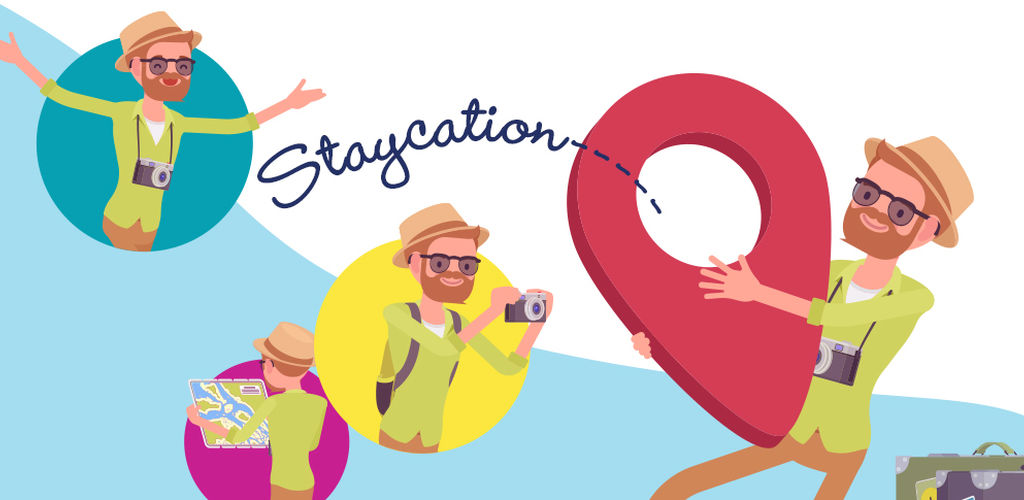 Fantastically Familiar
It's a great time of year to get out and experience something new, or see something familiar with a new perspective. Pack your bags, grab your camera, and get ready—you're about to take a staycation.
That's right, you won't need plane tickets for this trip, no long lines or security checks. You don't even have to worry about your itinerary! That's because we've created an insider's guide for getting away right here around Deer Creek. Who ever said adventure can't be close to home?
Below you'll find our favorite local attractions. Food and drink, art and music, shopping, unwinding, exploring with the family—it has something for travelers of all sorts. You might be surprised at what you find, and you'll never be so proud to call this place home.
Enjoy your stay.
Your Staycation Itinerary
Rafter's Restaurant (restaurant)
Why we love it: Our in-house restaurant featuring a fun and unique bistro-style menu.
Why you'll love it: Each meal comes with a breathtaking view of the lake. We think it makes the food taste even better.
Hardings Lounge (evening drinks)
Why we love it: Our favorite spot for evening drinks and conveniently located in Deer Creek Lodge.
Why you'll love it: You'll find plenty of drink options to appease your group. Be sure to order a pizza, it will not disappoint!
London Bike Trails (looking for adventure)
Why we love it: Take a short trip to London and enjoy miles of beautiful bike trails.
Why you'll love it: These trails are safe and extremely well-kept. Enjoy the smooth ride!
Mad Hatter (caffeine fix)
Why we love it: Our favorite local coffee shop. The coffee is even better than the name!
Why you'll love it: Mad Hatter also sells unique gifts and treats to complement your java.
Deer Creek Lake (the outdoors are calling)
Why we love it: So much of our daily life here at the lodge revolves around the lake. You'll never run out of ways to enjoy the water during your stay.
Why you'll love it: You can rent boats or kayaks from our marina and set sail for a while! Perfect for a romantic evening or a family adventure.